Tips For Moving With Kids And Pets
While the adults may be doing the majority of the work, moving is something that impacts the entire family. A move can be especially tough on kids and pets that don't quite understand what is going on or the reasons for it. Here are some tips that we've compiled to help make the process a little smoother for everyone!
Moving Tips for Kids:
If you're moving locally, the impact on kids is not as severe as it would be for a long-distance move. In addition, there are some things you can do ahead of time to help make the transition easier:
Visit the new neighborhood- play in parks, tour the schools or child care facilities, and meet some other kids in the area. Having a new friend to look forward to or some new favorite spots to play can help children see the benefits of moving.

Discuss moving plans with kids and address their concerns up front, giving them time to process what is going on.

Lead by example. Moving can be quite a stressful process, but control your emotions around your children. Kids are very receptive and can pick up and even mimic the behavior of parents.

Explore libraries, museums, and attractions in the new area together. Look at their websites, plan out your visits, and look at photos together.

Request copies of all school, medical, and dental records before you leave your old town.

Involve kids in the packing process and explain that their things aren't going away for good. Have kids pack their top favorite toys in a bag that will ride along with you in the car on the way.

Have the kids choose out their new rooms in their new home. Shop for new bedroom décor and help your children personalize their new space, so that they feel in control.

Help your child collect contact information for the friends they're moving away from and make plans to call, write, and visit. At their age, their friends and classmates are their entire world! Consider throwing a "going away" party, if time permits.

Schedule babysitters or have the kids go to a local relative's house on the days that movers will be in your house. Kids are curious and will want to be part of the action on moving day. Even well-meaning helpers can be in the way and pose a risk to those carrying heavy items. If child care is not an option, designate an area for the kids and provide an activity. The back yard can be fantastic for this purpose, but if the weather is cold or no fenced yard is available, consider coloring and movies.

Say "goodbye" to your old home and allow kids some time to grieve. "Hug" a column or squeeze the door on your way out. Greet the new home in the same way and "welcome" it into your lives.

If your move involves a long road trip to a new destination, pack plenty of snacks and activities for the car. Consider providing a "goody bag" for each state or major city with a small toy or craft for kids to look forward to. (Tip: Lap trays make great surfaces for eating and playing on the go.)

Be sure to stick to the kids' routines as much as possible. It's tempting to overlook bedtimes and mealtimes during the chaos of packing, moving, and setting up the new household, but this helps prevent tired, hungry kids and helps to maintain a sense of familiarity.

Plan breaks during the packing and unpacking processes to spend time with kids doing something fun. Adults tend to focus on the task at hand and devote every extra minute to preparing for a move and setting up the new home afterwards. Even the most understanding kids will want some attention from Mom and Dad, so be sure to build a little in to the timeline.

Keep in touch with old friends when you arrive. Allow kids time to talk with their old friends on the phone and help them write letters. Send photos of your family in your new home, too!

Resume normal activities as early as possible. Did your child take dance classes or play a sport in their former community? Get them enrolled in one in the new area soon to help return some continuity to their lives. These activities will also help kids make new friends, which is crucial to their well-being after a greater relocation.

If possible, have a special gift waiting for the kids in their new home. Don't hype it up along the way, let them discover it so that it has a positive impact upon arrival.

Keep in touch with teachers when kids start in a new school. Communicate often and ask how your child is fitting in and making friends.

Expect some hiccups and have patience. No matter how much you've prepared kids, there may be some extra meltdowns and even behavior regression after a move. Expect these hurdles and address them with love as they come. Moving is a normal part of life and most kids will experience it at some point in their lives.
Moving Tips for Pets:
As with kids, a local move will be even simpler for pets than a long-distance move. While some things on this list will be helpful for either scenario, these tips will make a long drive with pets even simpler.
Before your move, ensure that pets are up-to-date on all vaccines and medicines. Discuss your moving plans with your vet to ensure that you have enough medications on-hand and ask for recommendations for a new vet in your new home town.

Update tags and microchip accounts before moving. Be sure that current phone numbers are listed and if possible, add a note that you're in the process of moving.

When booking travel accommodations for your relocation, be sure to search for pet-friendly hotels and inquire about their pet policies. Many popular booking websites have a pet-friendly option you may select when searching; or use a site like www.petswelcome.com.

Introduce your pet to the carrier or car, if they're not frequent travelers. Provide treats and lots of attention so that they develop some positive association. Take them on short rides around town to get used to the movement.

Plan to board pets; or drop pets off at the groomer on the day that movers will be in the home. Keeping up with a pet or locking them in a room while strangers are in and out of doors can be extremely stressful for our furry friends. Small pets like rodents, birds, etc. should remain in their cages. Even birds known to stay put tend to fly the coop when their environment is disturbed! If boarding isn't an option, grooming often takes a few hours and your pet will be fresh and clean for the drive ahead.

Pack food, water, bowls, and treats to feed your pet along the way. Portable bowls are available at most pet stores or online, but a resealable plastic bag or food storage container will also do the trick.

Don't forget leashes, collars, and pet carriers! A few toys and your pet's favorite bed will help them be more comfortable along the way.

Plan extra time for "potty" breaks along the way. When traveling with a dog, you'll need to stop frequently and take walks. With cats, you'll need to bring a litter box and allow them time out of the carrier, then plan stops to clean scoop the litter box.

Plan to stop for meals at restaurants with pet-friendly patios, or plan to eat in shifts. The temperature changes rapidly inside of a car, and heat especially can become dangerously high in a matter of minutes. Do not plan to leave pets in the car unattended for any length of time during your drive.

Once in your new home, don't take your pet out of the carrier or off the leash until you are inside your new home, no matter how well-trained your pet normally is at home. They're in a new place and may be anxious!

Be extra mindful of leaving doors open. Pets may try to run off and find their old homes again. Give them some time to get used to the idea that they live somewhere else now.

Let them begin adjusting to one room at first. Place toys, food, water, and litter boxes in this room and slowly start introducing them to the rest of the home, as they show signs of accepting the new space.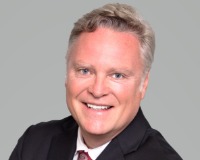 Scott and Tammy Watson are the Owners and Team Leads for GroupWatson, Keller Williams. With 47 years of combined real estate experience, a "Client First Philosophy" is exemplified by providing excepti....