The Total Cost Of Renting
We've heard it before, rent prices are rising. But just how much does renting really cost in the long run? An eye-opening study from RentCafe used U.S. Census data and median market rental rates to estimate the true burden. They estimate that the current generation of young adults, who have been renting for about 8 years, will have spent a total of $92,600 on rent by their 30th birthdays! Considering the median income levels for this age group, that equals about 45% of their total income spent just to put a roof over their heads. Ouch! To put this in perspective, most financial experts recommend paying 30% at most. According to the same date, their parents in the Baby Boomer generation would have paid roughly $21,600 less, or 36% of their income.
It gets worse. Those in the upcoming generation of renters, currently aged 20 or younger, are expected to break the 6 figure mark to pay approximately $102,100 in rent between 22 and 30 years of age, if rents continue to climb at the same rate. That's a lot of money. And that money is all going toward the owner's wealth instead of the renter's.
While there may be some perks to renting, like not dealing with repairs or maintenance, the cost to your net worth is significant. In 2000, the median home price in the United States was just $119,600. Fast forward to 2017, and the median home price increased to $248,800! Price appreciation alone has earned home owners during this same period $129,200, despite a mortgage industry crisis in between. And that's not counting the additional equity they gained from making their mortgage payments, or the savings they realized by claiming mortgage interest or property tax deductions. So, if these same young people had put the same amount of money into owning a home as they did toward paying rent, they'd be over 6 figures richer today.
It's no secret that owning real estate is one of the most reliable ways to increase your wealth. What are you waiting for? Contact us right away to start planning your purchase and put your housing payment to work benefiting YOU.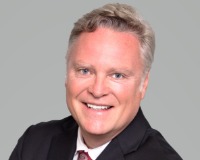 Scott and Tammy Watson are the Owners and Team Leads for GroupWatson, Keller Williams. With 47 years of combined real estate experience, a "Client First Philosophy" is exemplified by providing excepti....