Have you kept up with the news stories on our North Texas real estate market? For the last few years, it's been hotter than hot! Just ask anyone who's purchased a home recently. They may have had to battle with multiple offers, bid over the asking price, or even get in to see a home before it was "officially" listed for sale. The recipe for this has been high demand from a strong job market attracting large company relocations, with normal demand from those seeking to purchase their first home or move up, and labor shortages in the construction industry (many construction workers found other jobs during the market crash and never returned to building). These factors created a strong demand for housing, coupled with low inventory, or what's commonly referred to as a "seller's market." While this excitement may have started to feel like a new normal, it's far from it. Can we expect a more balanced market, finally?
When determining whether it's a "seller's market" or "buyer's market," experts look at a supply-and-demand type statistic called "months of inventory." Basically, this indicator tells us that with current demand, if no new homes were listed for sale or built, the current inventory of homes on the market would sell out in x number of months. 6 months is considered a "balanced" market where inventory meets demand and prices are stable. Lower than 6 months indicates a shortage, or higher demand than inventory. This is what we've experienced lately in DFW and has been the primary reason for the fast-paced price increases. As you may have guessed, more than 6 months of inventory means more homes for sale than buyers looking, indicating a surplus. Higher supply than demand typically leads to a decrease in price. At the end of April 2018, the total North Texas area had 2.6 months of inventory. That number is up just slightly from 2.3 at the end of January.
Months of inventory area-wide only tells part of the story. When broken down by price range, there were only 1.4 months of inventory in the under $200,000 market, but 5.6 months in the $400,000 and over price range. Overall, that means the higher the price, the more homes there will be for sale. The $200,000 and under market, and even $200,000 to $300,000 range will include the majority of first time home buyers. This range's inventory has fallen since January, when the supply was at 1.6 months. The $2-300,000 inventory held steady, with only slight fluctuations of .1 month here and there. The over $400,000 price range, however, has steadily increased from 4.4 months in the same period. Keep in mind that these numbers are area-wide statistics. Inventory and demand will vary somewhat for different areas.
What do these numbers mean for home buyers and sellers? That depends. Home buyer experiences will differ quite a bit, depending on their target purchase price. Those looking for homes under $300,000 can still expect to feel the heat, and the lower the price, the higher the temperature. Under $200,000, and there will likely still be multiple offers and stiff competition on anything that's livable. Buyers looking for higher- priced homes will have an easier time and face less pressure. The days of "sleeping on it" have returned in the over $400,000 price range, and there will be options to shop.
As with buyers, seller experiences will vary depending on the price range. Sellers with homes priced at or below $200,000 should have few problems selling their homes for market value, maybe a little more. Sellers in the $200,000 to the $300,000's will have decent demand as well, though may not get multiple offers or sell in the first few days. On average, homes under $300,000 are selling in about 30 days, and those $300,000 to $400,000 in about 50 days or less. Over $400,000 the average was at 65 days for April, and may increase further as inventory climbs. Pricing homes with the market will be far more important as inventory increases. With more options available, buyers can afford to be picky or pass up over-priced homes for another. Sellers shouldn't immediately dismiss an offer that's lower than asking price and may even need to give concessions to win buyers over. Homes with a strong "wow factor" or premium lot will usually sell faster and for closer to list price, so updates and staging for wider appeal has regained importance for sellers as well. Those who are looking to move-up from an entry-level home may have the best-case-scenario- available inventory on the purchase side and strong demand for their sale!
The factors behind these changes are numerous, but we can point to a rise in interest rates chipping away at buying power and stronger new construction numbers for starters. Economic indicators like employment rates, bond prices, and consumer confidence remain strong, so while there's no way to predict the future with 100% certainty, there's enough data to suggest that buyer demand will remain strong. The real estate cycle typically follows employment patterns closely. Therefore, barring some unforeseen catastrophic event, any claims of a "bubble bursting" are unsubstantiated.
When looking for an agent to represent you in a sale or purchase, the need for expert guidance and sharp marketing knowledge remains strong. As the market continues to shift, negotiating strategies will need to adapt, and marketing skills will become more important. Those who have been in the business for full decade will have been through the entire market cycle, and that experience will be worth its weight in gold. If you're considering working with a friend or relative that's newly licensed, be sure that they have a strong network of support to consult throughout the process to ensure that your interests are being well protected.
As always, GroupWatson is here to help you make educated home buying, selling, and investment decisions. We understand that your home isn't just where you live, it's also an asset in your wealth portfolio that deserves the highest standard of attention. Experience the GroupWatson difference.
Contact a GroupWatson Agent TODAY for Professional Advice & Expert Direction.
~Experience the GroupWatson Difference~
Call or Email Today!
972.370.1775 | [email protected]
*GROUPWATSON'S FEATURED LISTING OF THE WEEK*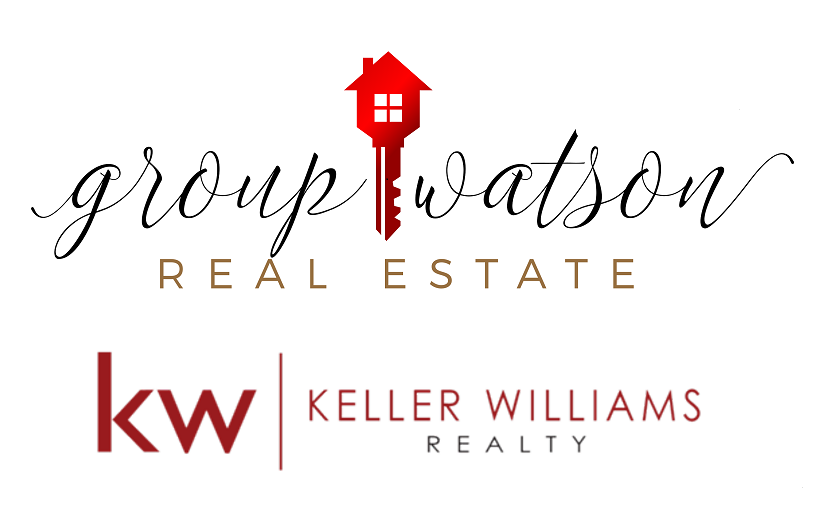 With a background in marketing and journalism, Lisa Ellard is well-equipped to offer each of her clients savvy business advice, while always keeping their lifestyle needs a priority. She is a detail-....