Strategies For Buying A Home
Buying a home is, for many people, an essential part of the American dream, but for people with a checkered financial history – and a less-than-perfect credit score – it can feel like a dream that's out of their reach.
Just because you don't have a perfect credit store or a pristine financial background doesn't mean you can't buy a home! While it may be a bit more challenging, you can find financing and buy the home of your dreams even if your credit score isn't quite up to the level you'd like it to be.
Here are four tips for buying a house (even if you have a less-than-perfect credit score):
1. Make Sure Your Credit Report Is Accurate
If you're worried your financial past might prevent you from securing a mortgage, the first step is to go through your credit report with a fine-toothed comb to make sure everything is accurate and up-to-date.
Mistakes on credit reports are more common than you think. In fact, in 2017 alone, consumers lodged 43,000 complaints to the Consumer Financial Protection Bureau regarding inaccurate credit reporting, accounting for nearly a quarter of total complaints.
Inaccuracies on your credit report can contribute to a low score – and make it harder to secure a loan. Go through your entire credit report to check for inaccuracies and if there are any, reach out to the credit agencies to have them removed. Even removing one or two inaccurate negative remarks on your credit score can have a big impact on your score and make it easier for you to secure a mortgage.
2. Pay Your Rent On Time For A Year
When offering a loan to someone with a less-than-perfect financial history, lenders want to know you're responsible and they can count on you to make your payments. That's why it's SO important that you pay your rent – on time – for the entire year prior to applying for your mortgage.
Having a documented history of your rental payments that clearly shows you've made your payments on time for at least a year shows your lenders you're able to pay your living expenses on time, and since you were able to pay your rent responsibly, they'll be more likely to believe you will also pay your mortgage responsibly.
3. Apply for an FHA Loan
The Federal Housing Administration (FHA) can be an excellent resource for potential homebuyers with a less-than-perfect financial history.
An FHA Loan is a mortgage that's insured by the FHA. FHA Loans have more lenient requirements – these mortgages are available for potential buyers with a credit score of 580+ and at least a 3.5% down payment (500+ with at least a 10% down payment).
If you have some money to put down and are concerned your credit score could be holding you back from securing a mortgage, you'll definitely want to explore an FHA Loan. Just keep in mind that in addition to your mortgage, you'll need to pay insurance premiums (since the FHA is insuring your loan in case of default).
4. Make A Plan To Refinance
If there's no way to avoid a mortgage with a high interest rate, it's ok! Just because you've got a high interest rate now doesn't mean you'll have a high interest rate forever.
If you get stuck with a high interest rate, make a plan for how you can better your financial situation so you can refinance and get a lower rate in the future. Set a date to refinance and strategize ways you can improve your credit score before then, like lowering your total credit card debt, paying all of your bills on time, or looking into credit consolidation options.
There's no way around it – the better your credit score and financial history, the better (and less expensive) your mortgage will be. But financial mistakes don't have to keep you from buying the home of your dreams. With determination, a bit of creativity, and these tips, you'll be well on your way to buying your home – even if you don't have a perfect credit score.
GroupWatson has several awesome lenders they can refer you to in order to get your pre-approval squared away. We are your one stop shop when it comes to your real estate transaction and we welcome the opportunity to work with you and make your home buying process and smooth one!

Contact a GroupWatson Agent TODAY for Professional Advice & Expert Direction.
~Experience the GroupWatson Difference~
Call or Email Today!
972.370.1775 | BuyOrSell@GroupWatson.com
*GROUPWATSON'S FEATURED LISTING OF THE WEEK*
3716 Winchester ~ The Colony, TX 75056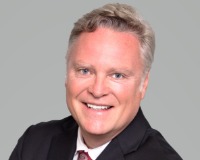 Scott and Tammy Watson are the Owners and Team Leads for GroupWatson, Keller Williams. With 47 years of combined real estate experience, a "Client First Philosophy" is exemplified by providing excepti....