In honor of Tax Day, we thought we would share information on common property tax exemptions available in Texas to help homeowners save some money!
Property tax exemptions are partial or full deductions from the county's assessed value that is used to calculate ad valorem (or value-based) taxes. This does not impact your home's actual market resale value, only the county's value assessment used for the property tax assessment and will typically not be equal to the market value used for pricing your home if you were listing it for sale. For example, if your home is worth $250,000, according to the county appraisal district (or CAD)'s assessment, and your local ISD tax rate is 1.5%; your yearly school property taxes would be calculated as $250,000 x 1.5% = $3,750 school district property tax owed. Listed below are some common property tax exemptions that are available to Texas homeowners, beginning the first year in which the home was a primary residence as of January 1st.
General Residence Homestead Exemption Your primary home is usually eligible for a General Residence Homestead Exemption in Texas. This exemption reduces the appraised value that's used to calculate your school district property taxes by $25,000. So, in the example above, this means the taxes would be calculated as $225,000 x 1.5% = $3,375 school property tax owed. Other taxing units (like counties and special or municipal utility districts) have the option of providing these exemptions as well, so check with your county. In addition to reducing the amount of taxes you'll pay, Homestead limits assessed value increases to a maximum of 10% per year.
Age 65 or Older and Disabled Persons Exemption When at least one homeowner is 65 years of age or older, or who is eligible for Federal Disability Insurance may qualify for an additional $10,000 reduction from the assessed value. So, for a home with an assessed value of $250,000, the school district taxes would be calculated as $215,000 x 1.5% = $3,225. As with above, other districts have the option of extending this exemption to other taxing entities. For spouses with this exemption, should the person over 65 years of age die, the surviving spouse may continue receiving this exemption as long as they are age 55 or older at the time of death, was also living in the home as a primary residence, and remains in the home. The county will require proof of age and/or disability to verify eligibility of the exemption, and exemptions may not be combined if the homeowner is eligible for both.
100% Disabled Veterans Exemption A military veteran who receives 100% disability compensation from the United States Dept. of Veterans Affairs for a service-related injury may qualify for an exemption of up to the full assessed value of the veteran's primary residence. Veterans with a disability rating from the VA of less than 100% may be eligible to receive an exemption equal to their disability rating, when the home was donated to the veteran by a charitable organization at no cost to the veteran. This exemption may remain in place for the surviving spouse, in the event of the veteran's death, if the spouse remains in the home as a primary residence and has not remarried. The spouse of an armed services member or first responder who is killed in the line of duty may also receive an exemption for the total assessed value of their primary residence.
To apply for any of the above exemptions, homeowners may visit either their county appraisal district's website or the Texas Comptroller of Public Accounts website and download the application form. Carefully complete and return the form and submit the required documentation specified within the timeframe required. For a General Residence Homestead Exemption, homeowners will need to apply between January 1st and April 30th of the eligible tax year and submit a copy of each homeowner's driver's license showing the home's address (with some exemptions for active duty military personnel, confidential addresses, and those in long-term healthcare facilities; and driver license addresses may be updated online, if needed.) The legal description and account number requested on the form can usually be found either on the appraisal notice sent to the home by the county, or the county appraisal district website. For age 65 and up, Disabled Persons, or Disabled Veteran's exemptions, the application deadline is anytime in the year before the qualifying birth date or disability. Late applications are accepted by most counties up to one year after the deadline, however. Once approved, the homeowner will not need to reapply, but may be asked by the county to provide additional documentation confirming eligibility.
For more information about Texas property tax exemptions, visit: https://comptroller.texas.gov/taxes/property-tax/exemptions/index.php or your county's appraisal district website. Our local DFW area county websites are:
Collin County - www.collincad.org
Dallas County – www.dallascad.org
Denton County – www.dentoncad.com
Ellis County – www.elliscad.com
Grayson County – www.graysonappraisal.org
Hood County – www.hoodcad.com
Hunt County - www.hunt-cad.org
Kaufman County – www.kaufman-cad.org
Johnson County – www.johnsoncad.com
Parker County – www.parker-cad.com
Rockwall County – www.rockwallcad.com
Tarrant County – www.tad.org
Wise County – www.wise-cad.com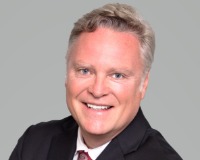 Scott and Tammy Watson are the Owners and Team Leads for GroupWatson, Keller Williams. With 47 years of combined real estate experience, a "Client First Philosophy" is exemplified by providing excepti....