When purchasing a home, most home buyers are advised to request a one-year home warranty plan (also called a residential service contract) as part of the deal. If you're wondering what a home warranty plan is and what the pros and cons of them are, read on!
The Basics- A home warranty plan is not a true wall-to-wall warranty like a builder would offer. They are more like an insurance policy that covers the major systems in a home, and specifically the more common repair issues that a homeowner will encounter. The plans are billed as an annual fee, usually paid for at closing, or homeowners can choose monthly payments. Coverages are outlined in the warranty brochures and exclusions are noted, as well. Most companies have optional add-on coverages available to cover systems like pools & spas, washers & dryers, septic systems, etc. When there is an issue needing repair, the homeowner will make a claim through the warranty company, who will then send a local professional to repair or replace the issue for only the cost of a service fee.
The Pros- Even new homes will have issues at some point; and repairs never seem to happen when excess cash is on hand. Home warranty plans help make unexpected repairs more budget friendly for the homeowner. For homeowners in a new area, the company also takes the guess work out of verifying contractor credentials. The companies have a set of local contractors that they work with regularly and will make the initial contact. The contractor will then contact the homeowner directly to schedule the repair. If the problem is not repairable, the entire system may be replaced, and all the homeowner will pay is the plan's service fee (*in most cases). To stay competitive, many warranty providers have added bonus features like rekey service, pest control, or an additional month of coverage in their plans.
For home sellers, these plans can help reduce liability, since system failures can happen at any time, including a day after the sale closes. Rather than coming back to the seller, who may have had no knowledge of (or way of preventing) the issue, the homeowner can make a warranty claim to handle the repair. They can also help reduce costs during repair negotiations. For example, if the inspector notes that a water heater is near the end of it's expected life cycle, but currently in working order, a home warranty plan will likely cover the water heater when it does fail, and the plan's annual rate will almost always cost less for the seller than replacing the unit to save the deal. Many of the providers now offer seller coverage as well, which covers a home for sale either for free, or for a small fee, in hopes of selling a full year plan to the buyer. These can be very convenient!
The Cons- Home warranty plans work quite a bit like health insurance coverage. There are exclusions that are not covered, and there are sometimes limits on the coverage amount per year, or per system. In addition, not all plans will cover permit costs (when permits are required) or won't cover a system that fails because it is a lower capacity than the home requires. The biggest complaints about warranty plans often come from an item not being covered by the selected plan, and a homeowner becoming angry because they were not aware of the exclusion before there was a need for repairs. While there are many similarities, each company's coverage will vary some.
Another con is that the warranty provider chooses the local contractor, not the homeowner. If there is a complaint about the repair or the contractor, it must go through the warranty company. Likewise, some of the homeowner's preferred vendors may not be contracted with the warranty company, and therefore will not be chosen to do the repair.
Pre-existing conditions are usually not covered. For homeowners who have just moved in, an inspection report may be requested before a warranty company will send a contractor to verify that the system was in working order when the home was purchased. With seller coverage, inspector findings are often a gray area, and might not be covered.
When comparing plans, homeowners should read the brochures carefully to determine what is and is not covered, and then choosing one that best suits their anticipated needs for the area and age of the home. They should also consider the age of each major appliance, and the essential system needs for the climate. For example, air conditioner system coverage is going to be more important for southern homeowners, and furnace coverage will matter more in the colder climates of the north. Read reviews online but note that homeowners with problems are more likely to post something than those who have experienced no coverage issues.
A new website helps with the decision of who to use, by assigning unbiased ratings of companies based on reviews, value, terms & conditions, and mystery shopper grades. That website is www.reviewhomewarranties.com.
A GroupWatson professional can also provide expertise on local home warranty providers to home buyers and sellers, based on our years of experience in the industry.

Contact a GroupWatson Agent TODAY for Professional Advice & Expert Direction.
~Experience the GroupWatson Difference~
Call or Email Today!
972.370.1775|BuyOrSell@GroupWatson.com
*GROUPWATSON'S FEATURED LISTING OF THE WEEK*
880 Sabine Drive, Prosper TX 75078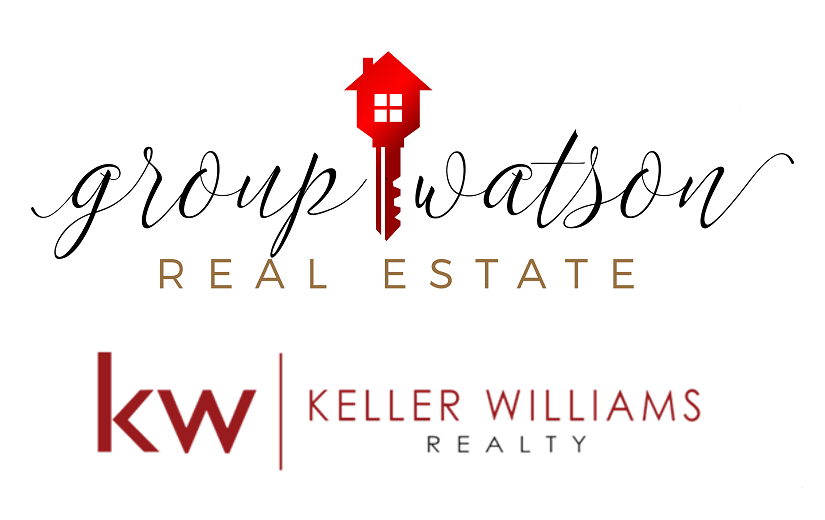 Lauren is a lifetime North Texas resident and graduate from Texas Woman's University. She currently lives in Prosper and has been working in and around her community for the past six years, resulting ....