Home Sales Overcome Inventory Price Woes
DAILY REAL ESTATE NEWS | MONDAY, APRIL 23, 2018
Inventory shortages and pressing affordability issues didn't suppress home sales activity in March. Total sales of existing homes, including single-family homes, townhomes, condos, and co-ops, increased 1.1 percent last month to a seasonally adjusted annual rate of 5.6 million, according to the National Association of REALTORS®. However, home sales are still 1.2 percent below a year ago.
"Robust gains last month in the Northeast and Midwest—a reversal from the weather-impacted declines seen in February—helped overall sales activity rise to its strongest pace since last November," says Lawrence Yun, NAR's chief economist. "The unwelcoming news is that while the healthy economy is generating sustained interest in buying a home this spring, sales are lagging year-ago levels because supply is woefully low, and home prices keep climbing above what some would-be buyers can afford."
Here's a closer look at some key indicators from NAR's latest existing-home sales report for March:
Home prices: The median price for existing homes of all types was $250,400, up 5.8 percent from a year ago. "Although the strong job market and recent tax cuts are boosting the incomes of many households, speedy price growth is squeezing overall affordability in several markets, especially those out West," Yun says.

Inventories: Total housing inventory rose 5.7 percent to 1.67 million existing homes available for sale, but that's still 7.2 percent lower than a year ago. Inventories have fallen year over year for 34 consecutive months. At the current sales pace, unsold inventory is at a 3.6-month supply.

All-cash sales: Cash transactions comprised 20 percent of sales, down from 23 percent a year ago. Individual investors tend to account for the bulk of all-cash sales. They purchased 15 percent of homes on the market last month, down from 18 percent a year ago.

Distressed sales: Foreclosures and short sales made up 4 percent of home sales. Broken out, 3 percent of sales were foreclosures and 1 percent were short sales.

Days on the market: Fifty percent of homes that sold in March were on the market for less than a month. Properties stayed on the market for an average of 30 days, down from 34 days a year ago.
"REALTORS® throughout the country are seeing the seasonal ramp-up in buyer demand this spring—but without the commensurate increase in new listings coming onto the market," Yun says. "As a result, competition is swift, and homes are going under contract in roughly a month, which is four days faster than last year and a remarkable 17 days faster than March 2016."
Article originally posted on http://realtormag.realtor.org/daily-news/2018/04/23/home-sales-overcome-inventory-price-woes?tp=i-H43-Bb-20D-30pwa-1p-GHOV-1c-30nvp-1FBPF8&om_rid=44528684&Om_ntype=RMOdaily&om_mid=7701 on April 23, 2018.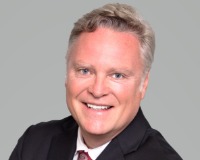 Scott and Tammy Watson are the Owners and Team Leads for GroupWatson, Keller Williams. With 47 years of combined real estate experience, a "Client First Philosophy" is exemplified by providing excepti....