Before we get to the "one thing", answer this question:
Do you know which home improvement will bring you the best return on investment?
Don't look at me. I can't tell you off-hand.
And don't go by hearsay either.
Just because you heard some guy at a party say that remodeling your kitchen or bathroom is the best return on investment, doesn't mean it is true.
Don't even go by one of those articles you read online that claim this, that or any other thing will bring you the best return on your investment.
The best return on investment for any home improvement depends a whole lot on so many factors…
Where do you live?

What is the market like in your area overall?

What is the market like for houses like your specific house?

Are you doing the improvement specifically to make more money on the sale of
your home in the very near future?


Will you be selling some time down the road?
I can tell you, without hesitation…
No matter where you live…
No matter what the market is like…
No matter what your house is like…
Or when you are going to sell it…
You would think
any

project will increase the value…

I mean, if you remodel your kitchen, that's certainly got to improve the value of your home, right?

Taking that 80's looking bathroom for a trip into the new millennium will definitely get you more money when you go to sell the house, and going all out and putting on an addition should add tons to your eventual list price when you go to sell.

How about painting the entire house? New carpeting or wood floors? A new furnace?
And you'd be right… to a degree.
You'd definitely add value… make your home worth more… regardless of what home improvement project you do, but let's face it, while the options are limitless, your budget is not.
So, you're smart to stop and consider which project will bring you the best return on your investment.
The reality is… most projects cost more than they return.
Most home improvement projects you choose to do are not going to make you any money.
Sure, they will raise the value, but most of the things you could choose to spend money on will quite often, only give you a return that is somewhere in the 60%-70% range of what you spent.
For instance…
You spend $1000 and improve the value, say $600 – $700.
Or, you spend $10,000, and reap the rewards of maybe $6,000 – $7,000.
That's a shock for way too many people… once it is too late.
The problem is…
Too often, people just decide to do a project and presume that it will raise the value more than it costs.
No harm, no foul if they did it and were staying in the house for years to come, but a lot of times, people are doing renovations because they're thinking of selling soon and figure it makes sense to do whatever project strikes them as the most bang for the buck…
… without speaking to a real estate agent first.
So make sure you do this ONE thing…
Simply pick up the phone and call your agent before you do anything, or spend anything on improving your home.
This is undeniably the best thing you can do to get the best return on your home improvement project.
Your agent is going to be the best source for the best advice as to what your best return on investment will be for your situation.
It might be doing your kitchen.
It might be remodeling the bathroom.
It could be as simple as painting, or a good cleaning & decluttering.
No article or report can tell you… and the guy at the bar can't tell you, either (unless he or she happens to be a local real estate agent and knows your house, your market, and your situation.)
A GroupWatson Listing Specialist is ready to meet with you and determine the best plan of action for you
when it comes to planning for home improvements when getting ready to list your home.
Contact a GroupWatson Agent for Valuable Insight and Wise Direction when making those big decisions!
~Experience the GroupWatson Difference~
Call or Email Today!

972.370.1775 | [email protected]
*GROUPWATSON'S FEATURED LISTING OF THE WEEK*
5017 Atterbury Place ~ The Colony, TX 75056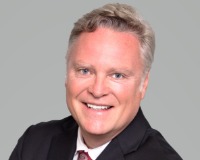 Scott and Tammy Watson are the Owners and Team Leads for GroupWatson, Keller Williams. With 47 years of combined real estate experience, a "Client First Philosophy" is exemplified by providing excepti....