The Dallas-Fort Worth area tops a list of prospective sites for Amazon's new headquarters and the 50,000 jobs that would come with the e-commerce giant's mega expansion, according to a Wall Street Journal analysis.
The Journal points to North Texas' big college population, large tech labor force, low cost of living and lack of a state income tax as reasons the region landed in the top spot.
The analysis was based on six factors: tech labor force, fiscal health, cost of living, college population, culture fit and state tax rank.
Dallas-Fort Worth ranked No. 1 out of the top 12 contenders, beating competitors such as Atlanta, Boston and Washington, D.C. DFW won the top spot based on an aggregate rank of the criteria.
The availability of mass transportation did not appear to factor to factor into the Wall Street Journal analysis, even though Amazon (Nasdaq: AMZN) has specified that transit is a priority.
The city of Dallas has a comprehensive bus and light-rail system, but because of its size, the Dallas-Fort Worth region struggles to provide viable alternatives to the automobile.
The Journal's analysis named Austin, Minneapolis and Newark to be long shots to land Amazon's second headquarters, or HQ2. The company's current headquarters is and will continue to be in Seattle, but HQ2 will likely be as big or bigger than the original, Amazon has said.
Boston came in second on the overall rankings, followed by a three-way tie for third between Atlanta, Seattle and Washington D.C.
Chicago ranked sixth, Denver ranked seventh, followed by a tie between New York and Nashville for eighth. Austin was 10th, Minneapolis 11th and Newark ranked 12th.
In October, North Texas leaders submitted a joint proposal to Amazon identifying dozens of properties throughout the region as sites where a corporate headquarters could be built.
The DFW region's unified response to Amazon's request for proposals for the HQ2 fulfilled the company's request for a single submission from large metro areas.
The packet submitted to Amazon was not made public, but developers and city officials representing more than 35 sites in over a dozen North Texas cities have confirmed that their location is part of the packet.
The Dallas Regional Chamber, which coordinated the region's submission, called the Journal's analysis "flattering."
"While flattering, we know the only ranking that counts regarding HQ2 is Amazon's," said Darren Grubb, senior vice president of communications for the chamber. "We know the DFW Region has the largest critical mass of technology, talent and transportation in the U.S., wrapped in a business and cost friendly package. We believe we check the box for those and other considerations Amazon specifies as important."
"We're excited to share with Amazon all that DFW has to offer both now and in the future," Grubb added.
Many in the corporate search arena believe Amazon will select a handful of finalist cities for a second round of bidding, although Amazon has not specified how.

Whichever city Amazon chooses will get 50,000 jobs paying an average of $100,000 at one of the world's fastest-growing companies. At full build-out, Amazon's $5 billion second headquarters could total upwards of 8 million square feet.
The North Texas sites submitted include downtown Dallas skyscrapers, Victory Park near American Airlines Center, multiple locations in Collin County, one on the University of Texas at Dallas campus and another that could be at the station of the planned bullet train connecting Dallas and Houston.
In Tarrant County, potential sites include a future Trinity River development north of downtown Fort Worth and 800 acres in Grapevine on Dallas Fort Worth International Airport property.
GroupWatson is your "Go To" Real Estate Team that understands how changes to the Dallas/Fort Worth area will impact your property values. We are always here for our clients and welcome the opportunity to work with you and make your home selling process and smooth one!

Contact a GroupWatson Agent TODAY for Professional Advice & Expert Direction.
~Experience the GroupWatson Difference~
Call or Email Today!
972.370.1775 | [email protected]
*GROUPWATSON'S FEATURED LISTING OF THE WEEK*
9941 Copperhead Lane ~ McKinney, TX 75071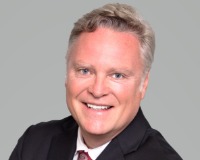 Scott and Tammy Watson are the Owners and Team Leads for GroupWatson, Keller Williams. With 47 years of combined real estate experience, a "Client First Philosophy" is exemplified by providing excepti....