When you're looking for a home, you probably have a few lists in your head: the must-haves, the nice-to-haves, and the deal-breakers. Hilariously, the places on this list fall into the third category, unless of course, you're super handy or have a big budget for repairs. Check out these strange but laughable home fails that would definitely have most buyers looking elsewhere.
1. A Tree In The Driveway?
Perhaps if you are exceptional at parallel parking, you could make this work. Otherwise, you will probably need to contact an Arborist before you can park in the garage.
2. Where Is The Rest Of The Window?
When your house resembles an emoji, chances are you are only going to get drive by's as people attempt to figure out which emotion your home is trying to convey. #architecturefail
3. Watch Your Step! Terrace, Anyone?
Forget baby-proofing, this sliding glass door needs to be EVERYONE-proofed. When the homeowners or Realtor® tell you to watch your step, you'd better take them seriously! It's hard to imagine a balcony here, but on a more positive note, that mansard roof was probably lovely in its day.
4. Don't Drink And Install Toilets...
This was a normal sized bathroom with no space issues. Looks like someone installed this in a real hurry and under the influence. (Thank Goodness they didn't install a bidet.)

5. This Tight Spot Calls For Just One Word...Why?!
Even the slimmest homeowner would have trouble shimmying between the post and the wall to climb those stairs. This definitely seems like poor planning on someone's part.
6. Perfect For Flying Cars Or Daredevils!
Unless your car can levitate like those in "The Jetson's " cartoon, or go airborne a la "The Dukes of Hazard", you're going to have a devil of a time parking inside. Makes you wonder what else about the home is a little screwy...we are guessing this is no one-off.
7. Who Needs Privacy? Perfect For Those That Appreciate An Open Concept...
This state of the art kitchen was apparently designed to accommodate people with particularly fast metabolisms. Either that, or someone has taken the popular "open concept" feature a tad too far.
8. When Home Styles Collide... You Get A House Collage.
Which came first, the Tudor or the Cape? Most homeowners want their additions to blend seamlessly. Hmmm...
9. Color Explosion Much? Sometimes A Neutral Palette Really Is Best.
This house proves that a paint job can make or break your home's appearance.
10. More Than A Few Missing Links!
You can keep the gate locked and closed but without the rest of the fence, what's the point? Perhaps the homeowner has a great sense of humor and wants to attract guests drawn to irony.

11. Indoor/Outdoor Shower Feature Sounds Cool, But Its Not.
With shower heads readily available, there's no reason to resort to the garden hose! If this homeowner is willing to do such a cheap and quick repair, we wonder what other shortcuts are lurking within these walls? On the bright side...Ingenuity at its best!

12. Bathroom Off The Kitchen...Literally
Nothing like lounging in a warm tub immediately after eating, is there? This set-up takes convenience to new heights. Still, placing a wall between this large tub and the dining room table would probably make everyone feel a lot more comfortable, especially when it's your turn to host Thanksgiving dinner.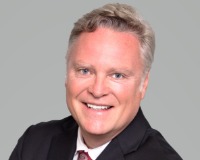 Scott and Tammy Watson are the Owners and Team Leads for GroupWatson, Keller Williams. With 47 years of combined real estate experience, a "Client First Philosophy" is exemplified by providing excepti....